2 Bedroom Suite
We offer a spacious, two-bedroom oceanfront suite at our resort in Melbourne, Florida.
You'll be impressed during your extended stay with us in our two-bedroom suite. This suite includes everything you'd expect for your perfect stay — scenic views, steps from the water, and close to restaurants and more.
A layout of comfort.
Our two-bedroom suite features 900 square feet of space — perfect for when you want a home away from home. Tuckaway Shores is proud that our guests love our suite enough to return time and time again.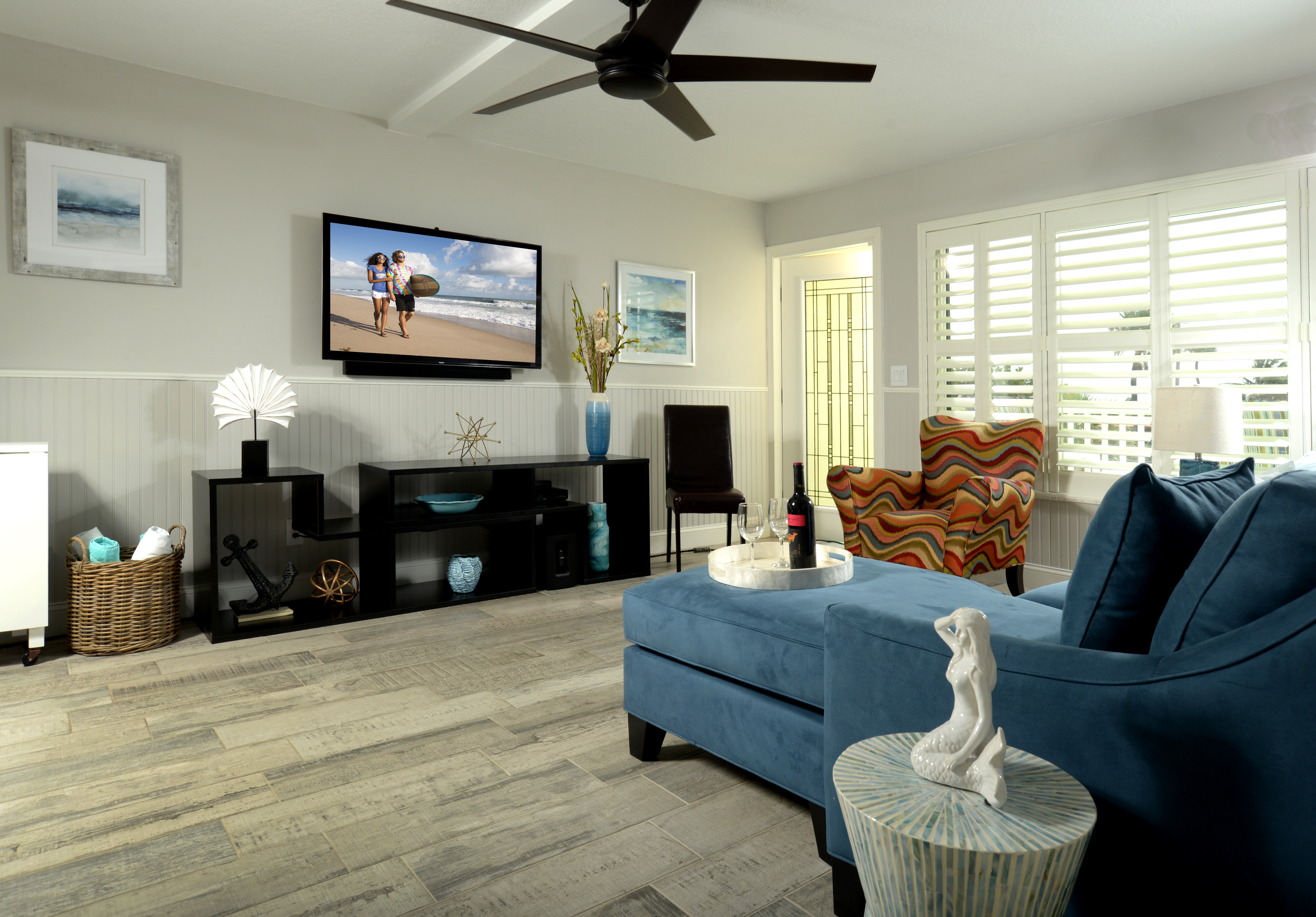 What's to love about our suites?
Everything. Guests regularly choose our resort because of our location. Imagine waking up in the morning with the perfect sunrise while you walk the beach right outside of your suite.
There are many options for your stay.
Our suite includes a primary bedroom featuring a king bed. A second room includes two twin beds. We know you'll love using the walk-in shower featured in your suite.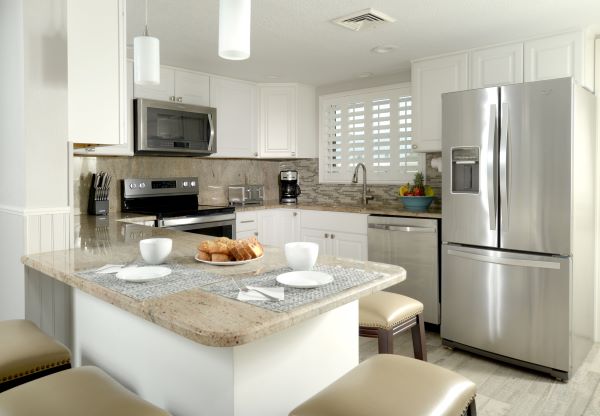 Enjoy your stay in Melbourne, FL in our two-bedroom suite.
There is so much more in our suites for you to enjoy. This suite includes a complete kitchen with a full-size refrigerator, stove, oven, microwave, and dishwasher. It's furnished with all of the cookware, dishes, glassware, and utensils needed for a comfortable stay. There's more! The suite also includes a spacious living room with a 55" smart tv. Perfection.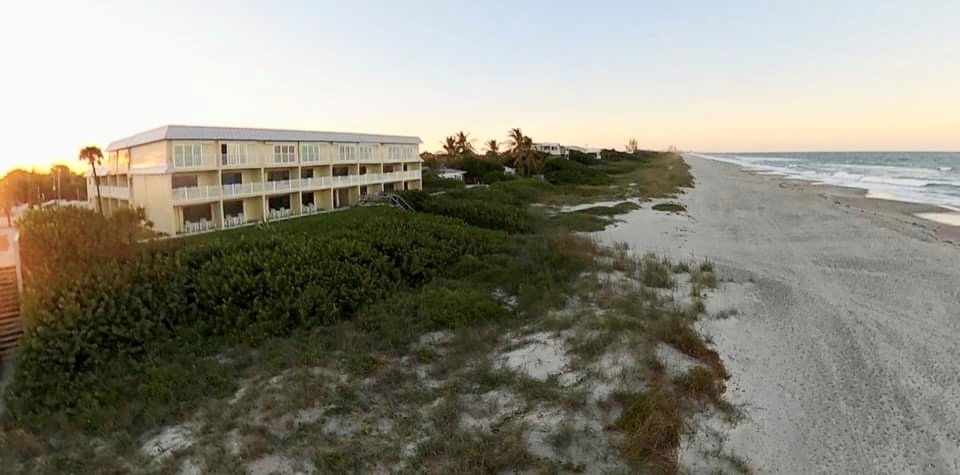 An extra touch.
Our second-floor two-bedroom suite has a south-facing balcony off the living room with a wonderful side view of the ocean. So, if you're looking for a relaxing stay, choose our two-bedroom suite here at Tuckaway Shores Resort. You won't be disappointed. Book your stay today!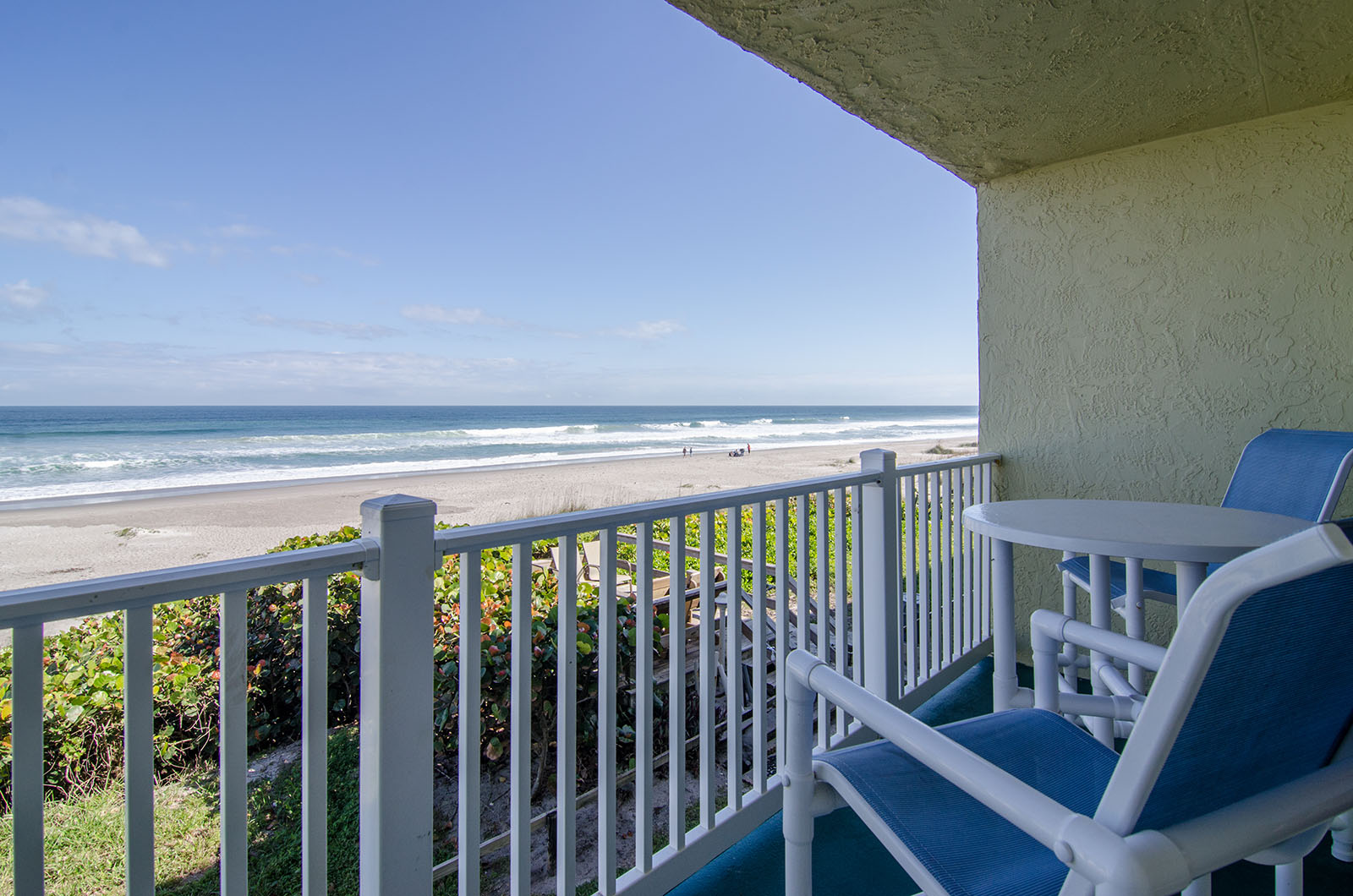 There is a lot to love about Tuckaway Shores.
The views. The Location. Browse our photo gallery to see all the great things we love to brag about.