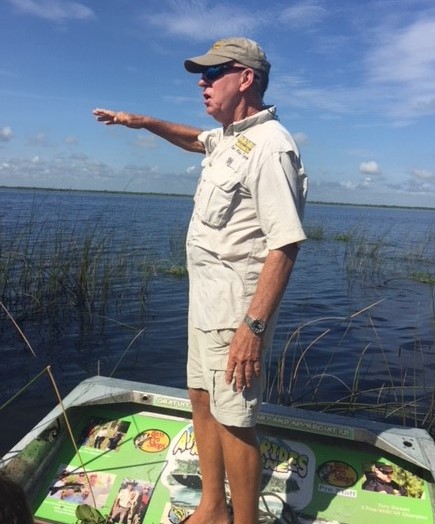 Eco Tours
Turkey Creek Sanctuary
Beautiful park on the mainland with several miles of trails, it has good bird and butterfly watching and great trails for walking, including a boardwalk along Turkey Creek. Park has a nature center. Spend at least an hour up to several hours if you want to walk all the trails.
Distance: 20 minutes
Admission: Free.
Lake Washington
Lake Washington is the largest lake in Brevard County, Florida at 4,362 acres. The lake may have been named for the U.S. Deputy Surveyor Colonel Henry Washington, after he surveyed the area in 1844.
Air Boat Rides Melbourne operates tours on Lake Washington beginning at sunrise which is a great way to start your day.
Distance: 55 minutes
Admission: see website for details

Merritt Island National Wildlife Refuge
Awesome place to watch birds that is about 1 ¼ hours away. Black Point Wildlife Drive has fantastic bird watching by car. They also have bus tours with knowledgeable volunteer drivers several days a week at 9 am in the winter months. Call ahead (321) 861-5601 to check on availability and reserve a spot. The cost for the bus tour is $5 per person. There is a place to view manatees on the refuge, and several hiking trails including one where you are likely to see the endangered Florida Scrub Jay. There is a visitor center. Plan on spending at least a half a day there, and bring a lunch as there is no food service on the refuge, just a gift shop with some beverages for purchase.
*Visitors Center & Manatee observation Deck are temporarily closed due to COVID-19
Distance: 1.25 hours
Ritch Grissom Memorial Wetlands (a/k/a Viera Wetlands)
Great bird watching by foot or car. Port-a-potty available. Plan on at least an hour.
Distance: About 30 minutes
Admission: Free
McKee Botanical Garden
18 acres of lush jungle landscape with more than10,000 plants. Listed on the National Register of Historic places and recognized by the Garden Conservancy as a preservation project of national significance.
Distance: About 30 minutes
Orlando Wetlands Park
Good bird watching, but on foot (no vehicles). They do have trams you can ride around the wetlands on Fridays and Saturdays. Education center. This park is more geared to adults and not children.
Distance: 1 hour
Admission: Free
Barrier Island Ecosystem Center
Beautiful new nature center on the beach.
Distance: 20 minutes
Admission: Free
Enchanted Forest
A flagship nature sanctuary within Brevard County with a diversity of habitats. Has a nature center.
Distance: 50 minutes
Admission: Free
Sebastian Inlet State Park
State park with beaches on Atlantic Ocean and Indian River, hiking trails, fishing, bird watching, and camping. The park also contains the McLarty Treasure Museum and the Sebastian Fishing Museum. Gift shop and snack bar.
Distance: 25 minutes
Inlet Marina
Marina with boat and kayak rentals and private eco-tours.
Honest John's Fish Camp
Boat and kayak rental
Distance: 20 minutes
Environmental Learning Center
Nature sanctuary and nature center with aquariums and touch tanks. Pontoon boat trips to Pelican Island on Wed, Thurs, Friday from 1-3 and 3:30 to 5:30 pm.
Distance: 35 minutes
Pelican Island National Wildlife Refuge
Free wildlife tours (call for reservations 772-581-5557 Ext. 2) Wednesdays during the winter from 8 am to 10 am. Not as much to see as some of the other parks, but it is historically significant as the first National Wildlife Refuge.
Distance: 30 minutes
Admission: Free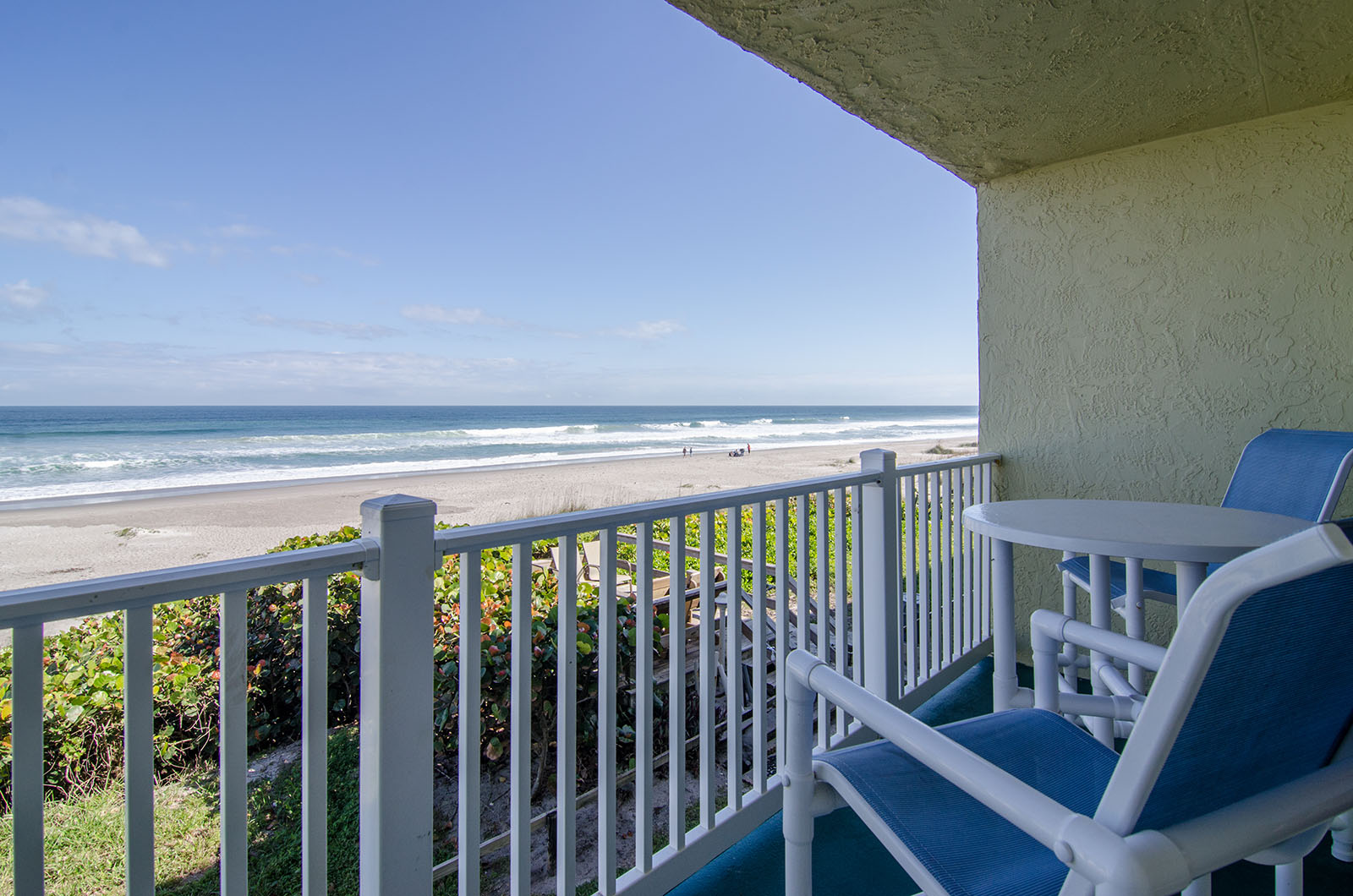 We'd love to make your stay an enjoyable one. Contact us today and we'll be happy to assist you!